Carrying Our Words Illustration for Scholastic by Susie Ghahremani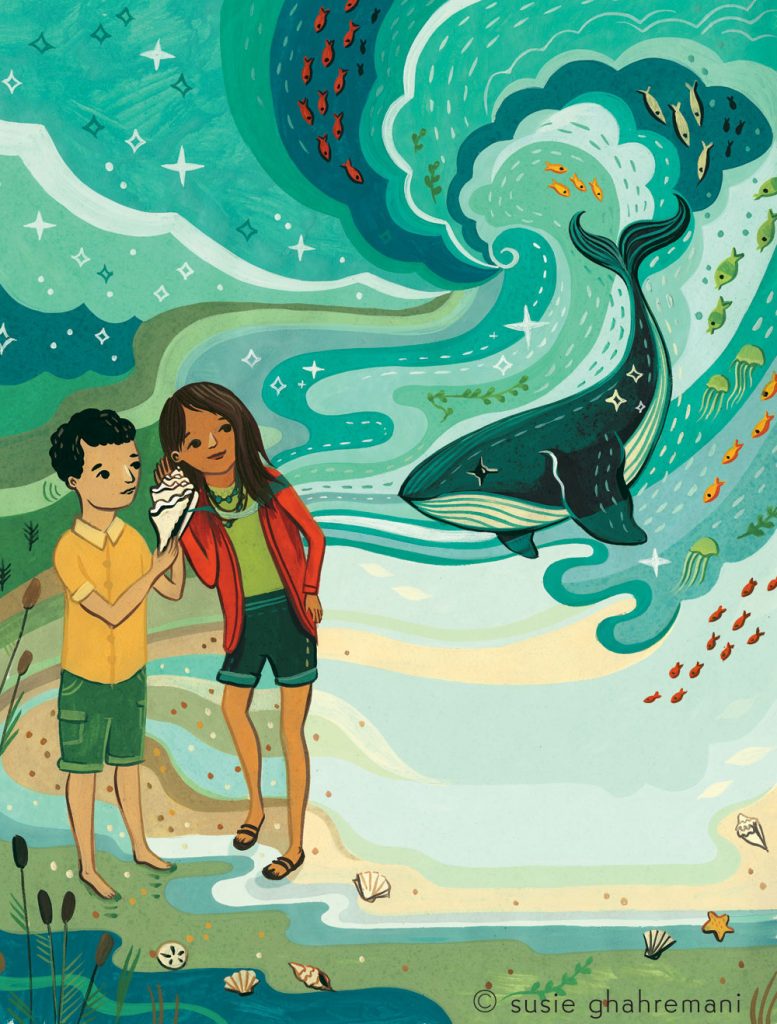 I was hired by Scholastic to illustrate a beautiful poem called "Carrying Our Words" by Indigenous poet Ofelia Zepeda. I thought about how stories can hold history and culture, like how listening to a seashell can hold the sound of the ocean.
This illustration was painted in gouache on paper, and had to allow for space for the page design, seen below.